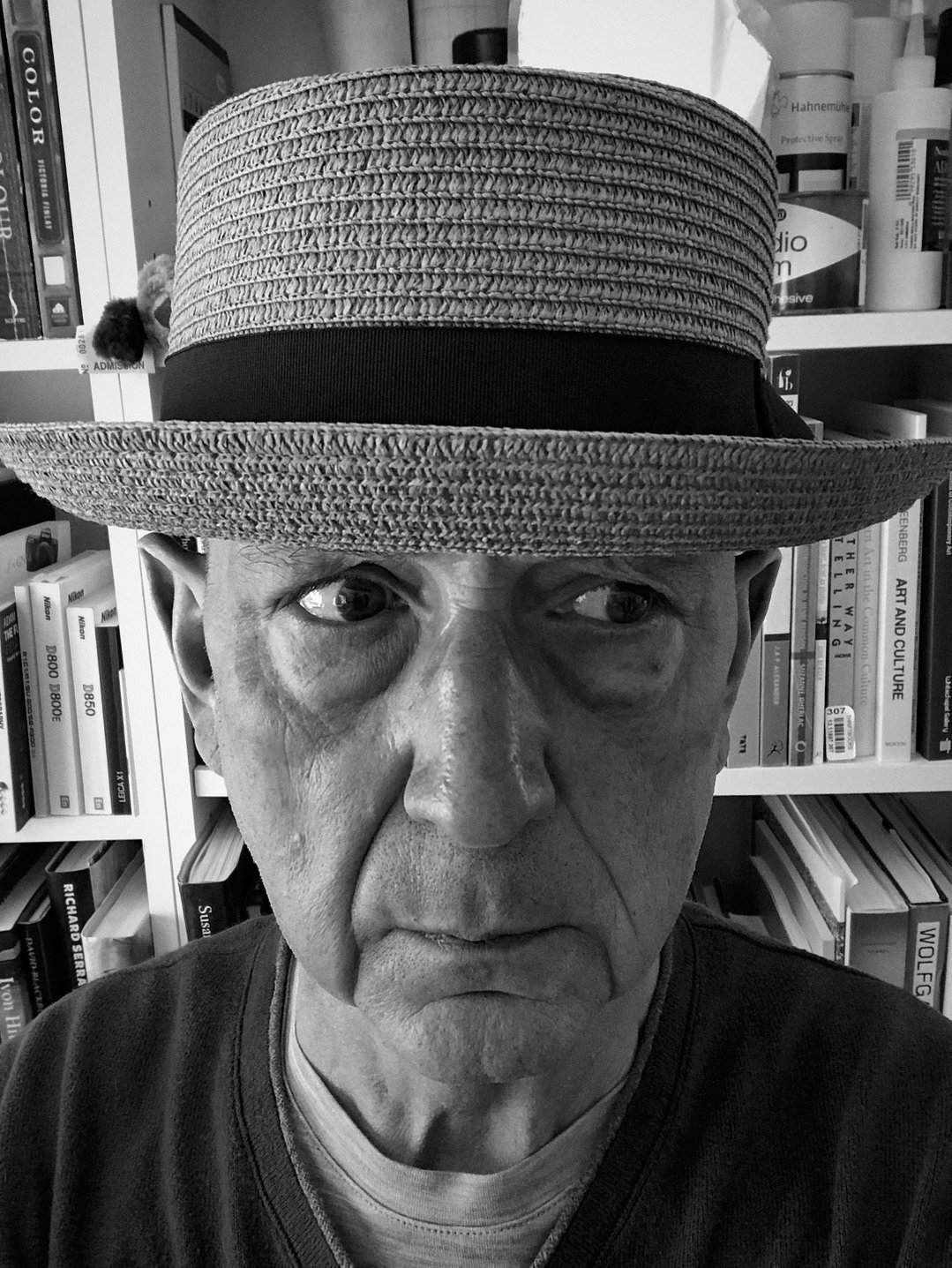 I live and work in the Welsh Marches, a land full of history, legends, mountains, rivers, and the Dragon's Breath; a place where animism thrives. To my north are the Cambrian Mountains, the Elenydd, a vast plateau so ancient that what were once huge mountains have now the appearance of steeply rounded moorland hills; to the east is England; to the south my horizon is filled by the Black Mountains and in the west, a short way down the A438, the Brecon Beacons rise around the twin summits of Pen y Fan and Corn Du, the highest mountain in West Wales.
I was born and grew-up in Wiltshire: a county that people drove through to get to somewhere else. I spent my childhood completely free range, disappearing in the morning after breakfast and not returning until dusk: woods, fields, water meadows, lakes, canals, rivers and the vast expanse of Salisbury Plain - especially the dew ponds, were all my playground. I didn't have a camera but I did have a dog and we spent every weekend and most of the school holidays exploring a countryside that I took for granted; for me it would always be just as it was, without change. A balance of small scale farming and wild places: full of wild flowers, water meadows, insects, birds, foxes, badgers, lizards, frogs, toads, - an endless list of natural wonders to explore. I didn't think of it as fragile, it seemed robust, vital, essential. How could my little world be anything other than it was?
And then we moved away to the city when I was sixteen. In less than six months I had discovered Ska and Motown; sold my fishing rods to buy a tank-top and flares; noticed girls, properly, for the first time; started to think about art college and completely forgot about where I had come from and the importance of what I had left behind. I was a naive and innocent country boy seduced by the energy and distractions of urban life; I rejected who I was and tried to reinvent myself as cool. It took life to knock the 'cool' out of me. Relationships, a baby daughter and building a successful design career absorbed all of my energy for the next three decades. The 'Countryside' became somewhere to visit briefly at weekends, or view from a railway carriage; the natural world something that got mentioned in Sunday supplements. The art and design industry was totally London centric and just as commercial, ruthless and profit driven as the City - just more eccentric in its dress sense. In my late fifties, bored and disillusioned with the utter pointlessness of 'adding value' to products nobody really needed I fired most of my clients and retreated to a tiny cottage in Wiltshire with my terrier Millie. The move to Wiltshire gave me the time and space to rediscover the joy of making photographs for their own sake and the simple pleasure of the craft; a subject which I would like to return to in future posts.
Less than a year later my life changed completely when I met the woman who would introduce me to the Welsh Marches and in particular a dark, steep and rain swept Hay Bluff at 5:30 in the morning. If I got the point of the Bluff in a rain storm then I would get her: I definitely did. A couple of years later we were married and two years after that we moved here.